VIENNA // June 15th – 19th 2022 // Austria
Due to Covid-19 we had to postpone Vienna to 2022.
Also, unfortunately our previous location, the Castle was sold during the Pandemic –
but we have found another location close to Vienna to host The Intimate Revolution.
Let's explore intimacy on a whole new level, surrounded by nature & woods, with plenty of space to connect, indulge, play & celebrate!
The Intimate Revolution Festival No. 5 will happen in a beautiful location, surrounded by soft hills & featuring a natural swimming pond. Located but 1.5 hours south of Vienna, a magnifiecent venue awaits us in the Austrian countryside. The grounds offer space for up to 150 humans – be prepared to experience Intimacy, Love and Connection on the next level.
Find out all about the location, the beautiful Kloster Natur.Sinne here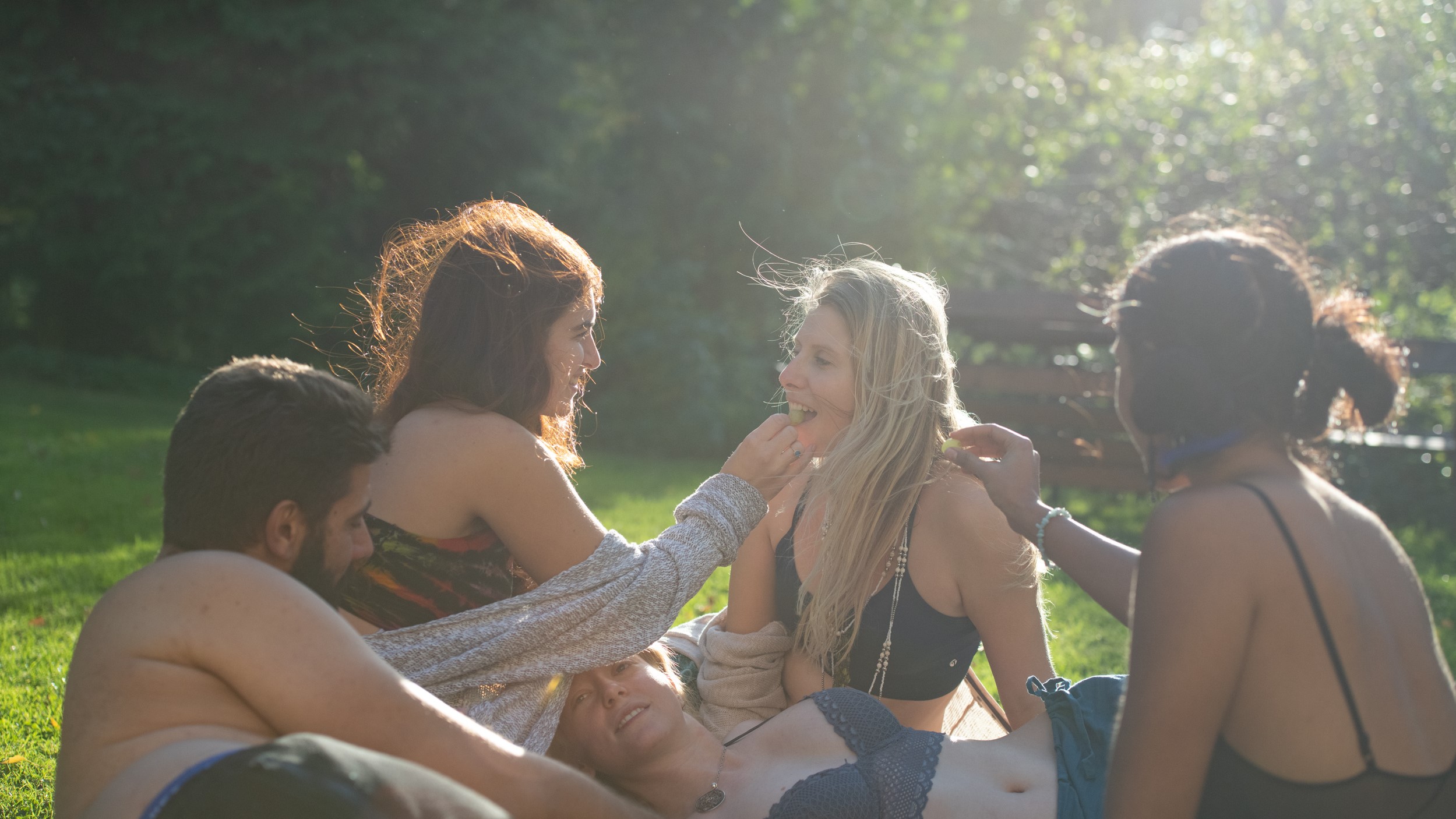 EVERY TICKET INCLUDES:
Intimacy Symposium in the Urania Vienna on June 15th 
4 days in a location in the Austrian Countryside (June 16th- 19th)
Over 30 different workshops on love, emotion, connection, s*xuality & intimacy
S*x-positive events every night with music and performance
Yoga / movement classes every morning
Food & Drinks all-inclusive for 4 days during the festival (non-commercial zone)
Surrounded by beautiful woods and countryside & a natural swimming pond
Hotel beds plenty availble or bring your own tent
Shared Community Ride to the location and back (aka Shuttle Service) 
&
A loving community full of happy hearts, courageous explorers & rebels of love..