–  VIENNA // June 15th – 19th 2022 // Austria
Let's explore intimacy, surrounded by nature & woods, with plenty of space to connect & celebrate!
The Intimate Revolution Festival No. 5 will happen in a beautiful location, surrounded by soft hills, featuring a natural swimming pond and a sauna. Located about an hour south of Vienna, a magnifiecent venue awaits us in the Austrian countryside, the beautiful location Natur.Sinne. The grounds offer space for up to 120 humans – be prepared to experience Intimacy, Love and Connection on the next level. Also check out the facilitators who will co-create the festival with us: 
–  Atma Pöschl (BDSM, Grenzen setzen, Wutkraft, Ohrfeigen)
– Sonja Reifenhäuser (Embodiment & Sensuality)
–

Seani Love

(Consent saves the World, Consensual Non-Consent)
– Simon Mayer (Internationally booked dancer & choreographer)
– Janina Vivianne (Founder of S+ Europe, Sensations Orgy)
– Lisa de la Punz (Twerkshop, Bodylove)
– Ariana (Co-Director of the Consent Academy)
– Alice Moe / Eric Big Clit Drag (Dragworkshop & Performance)
– Oluchukwu Akusinanwa (human rights & queer activist)
– Patricia Macamo (S*xual Bodywork & Yoga)
– Andrea (Pain & Pleasure, Playfight, Hysterical Literature)
– Anastasia & Alex (Deepening Relationships & Polyamory)
– Lea & Anna (Bondage & Consent)
– Eva & Thalia (Make your own Body Decor)
– DJ Jakub Celik (Ecstatic Dance)
– Miriam (Authentic Relating)
– Ella (Let's explore P*gging) and many more..
Want to participate? We have a few volunteer spots left at the moment. If this is your first Intimate Revolution, please fill out your application first (its a strictly application only event). If this is not your first ride with us, check out our info for volunteers. 
Curious about our community? Check out our latest festival in Berlin.
EVERY TICKET INCLUDES:
– Intimacy Symposium at the Urania Vienna on June 15th, 11 pm to 4 pm
– 4 days at the eventlocation Kloster Natur.Sinne in the Austrian Countryside (June 16th- 19th)
– Over 30 different workshops on love, emotion, connection, s*xuality & intimacy
– S+ events every night with music and performance
– Yoga /movement /meditation classes every morning
– Vegan with vegeterian options food & drinks all-inclusive for 4 days during the festival (non-commercial zone)
– Surrounded by beautiful woods and countryside, a natural swimming pond and a sauna
– Hotel beds plenty availible or bring your own tent
– Shared Community Ride to the location and back (aka Shuttle Service) 
&
A loving community full of happy hearts, courageous explorers & rebels of love..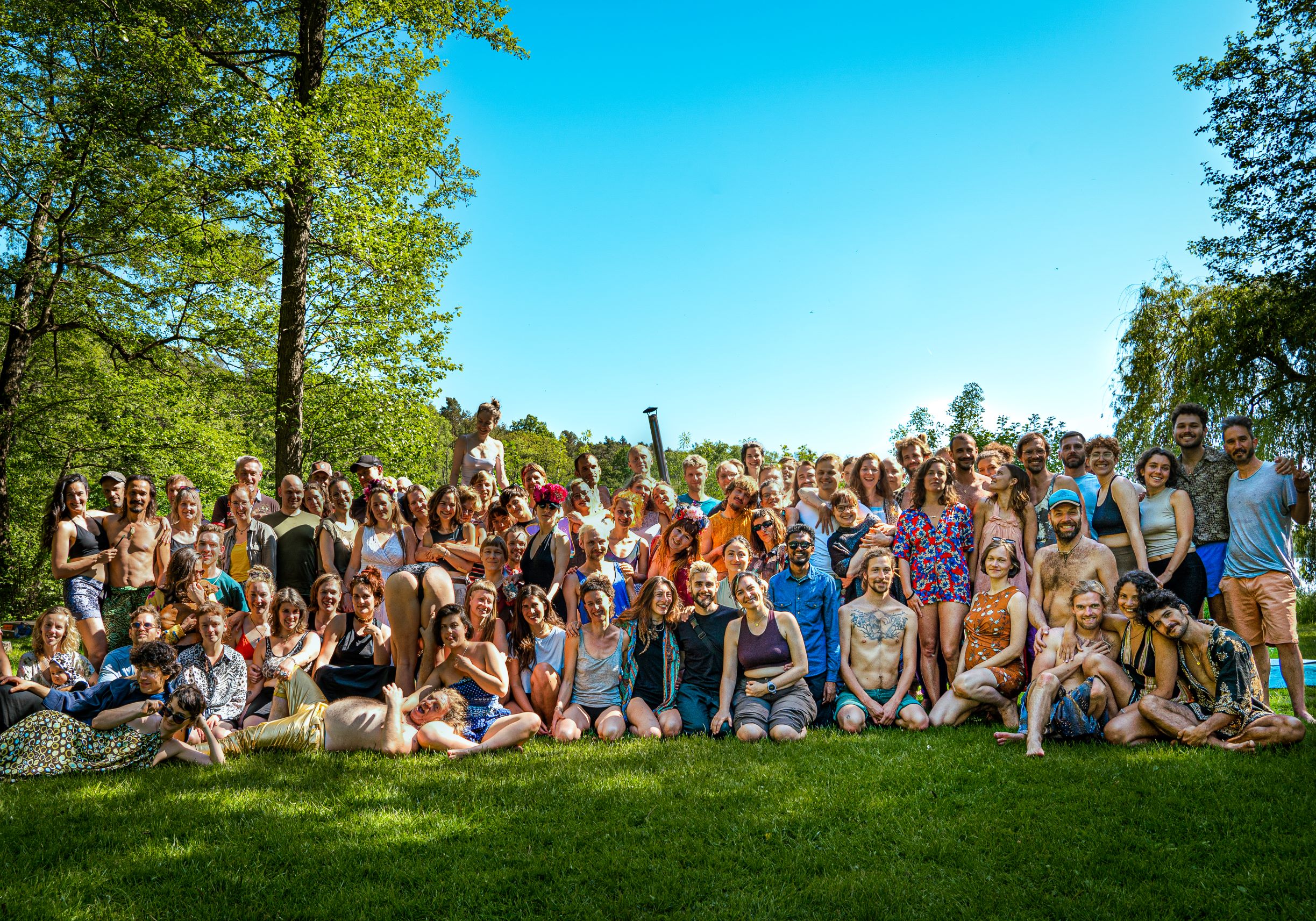 This was our festival in Berlin <3